Your journey as a salon owner, whether you are taking your first steps or continuing down the path, is about to get a lot easier. From small steps of learning the software through to larger strides and helping your business grow, B2B Schedule.it is ready to take that journey together with you!
STEP 1

Beginning your journey

---

Right from the start, we feel that offering a bespoke setup process including database setup, software installation and in-depth training will allow you and your staff to feel at ease with using the software as soon as you are ready to go live.

Our training sessions allow you to learn the software at your own pace and are broken up into bitesize chunks, allowing you to learn the software at your own pace and without the fear of being force-fed information. All this and much more leaves you feeling ready to take the next step in our journey together!

---

START NOW

STEP 2

Taking the plunge

---

Once you feel you are ready to go live, we are here to help and support you every step of the way. With regular follow-ups to ensure that everything is running as smoothly as possible.

From here, we will assess whether any further training is necessary and will be on hand to help your business grow and flourish into the further stages of our journey!

---

START NOW

STEP 3

Pushing the boundaries

---

Moving forwards together, you may feel completely at home with using our software, but that doesn't mean that our journey together is over. There are still many things we can do to help you grow your salon and expand your reach like;

– Bespoke Web Design & SEO Packages

– Digital & Social Media Marketing

– Online Booking

– Client Notifications & Reminders

---

START NOW

B2B Schedule.it has recently partnered with Salonspy. The trusted salon review site is now integrated within the software and allows you to engage more effectively with your client base. Have your clients rate your establishment on service, value, result, cleanliness and atmosphere!

Salonspy is a proven way to increase your salons' visibility online, the technology talks to your salon software to automatically generate verified reviews from clients after 1 – 2 hours after the completed appointments. With B2B Schedule.it you decide whether you'd like your clients to receive an automatic reminder to leave a review with you. When prompted, clients are 90% more likely to write a review of their experience. Take advantage of this with the automatic review system within B2B Schedule.it.

Increase client retention and brand image with positive reviews and have the potential to expand to a wider client base.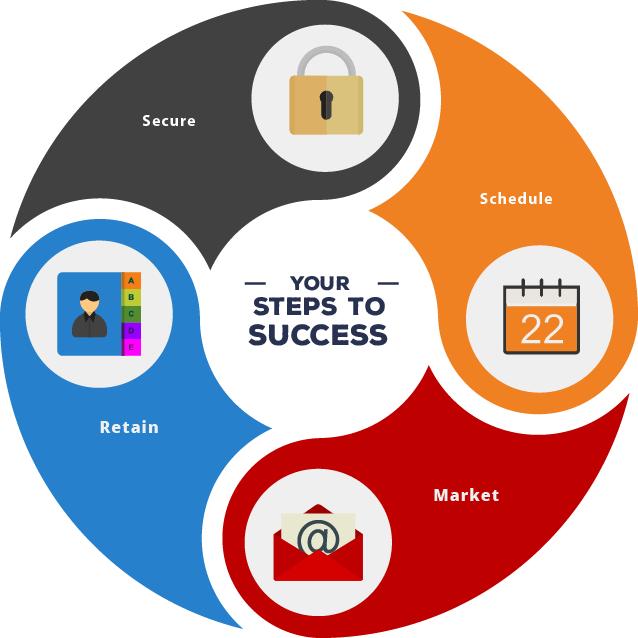 Try our 30 day trial
Wondering whether our software is the right fit for you? Contact us today to book a free demo and 30 day trial!